During any period of service agreement lapse, we continue to invest in product R&D to provide upgrades/newer versions. When you reinstate your service agreement, you receive the benefit of the developments that took place during the lapsed period.
We make every effort to send a renewal quote out about 60-90 days ahead of expiration, and that renewal quote (see screen shot below for example) will list your current expiry date (you can also see this in your license screen in Cerberus).
The new service agreement contract will always start the day the old one expires.
If your service agreement has been expired for more than one year we reserve the right to request that you purchase a new license (the back fees + current renewal will potentially be more than the cost of a new license at this point)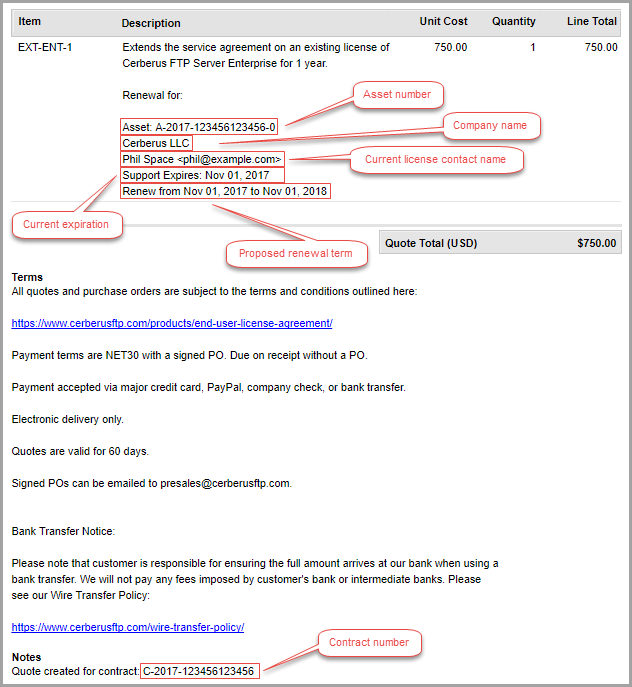 Expiring soon and don't have a renewal quote? We might need updated contact info from you. Help us get your account information corrected and request a quote here.