Allowing Users to Request Accounts through the Web
Users can request new accounts through the HTTP/S Web Client in the Enterprise edition of Cerberus FTP Server. A "Request a New Account" link will appear on the login page if the administrator decides to allow web account requests. To enable this setting, find the "Allow Web Account Requests" option within your HTTPS Listener.
HTTP/S Login Page with "Request a New Account" Link
Requesting a New Account
The account request page allows a user to submit a request for a new account to the Cerberus FTP Server system administrator. The user can set a password for the account (subject to password policy rules) at the time of the account request. This relieves the administrator from having to set a new password for the user and from having to securely distribute that password.
Event Rules can be enabled on the server to automatically email the administrator whenever a new account request is made.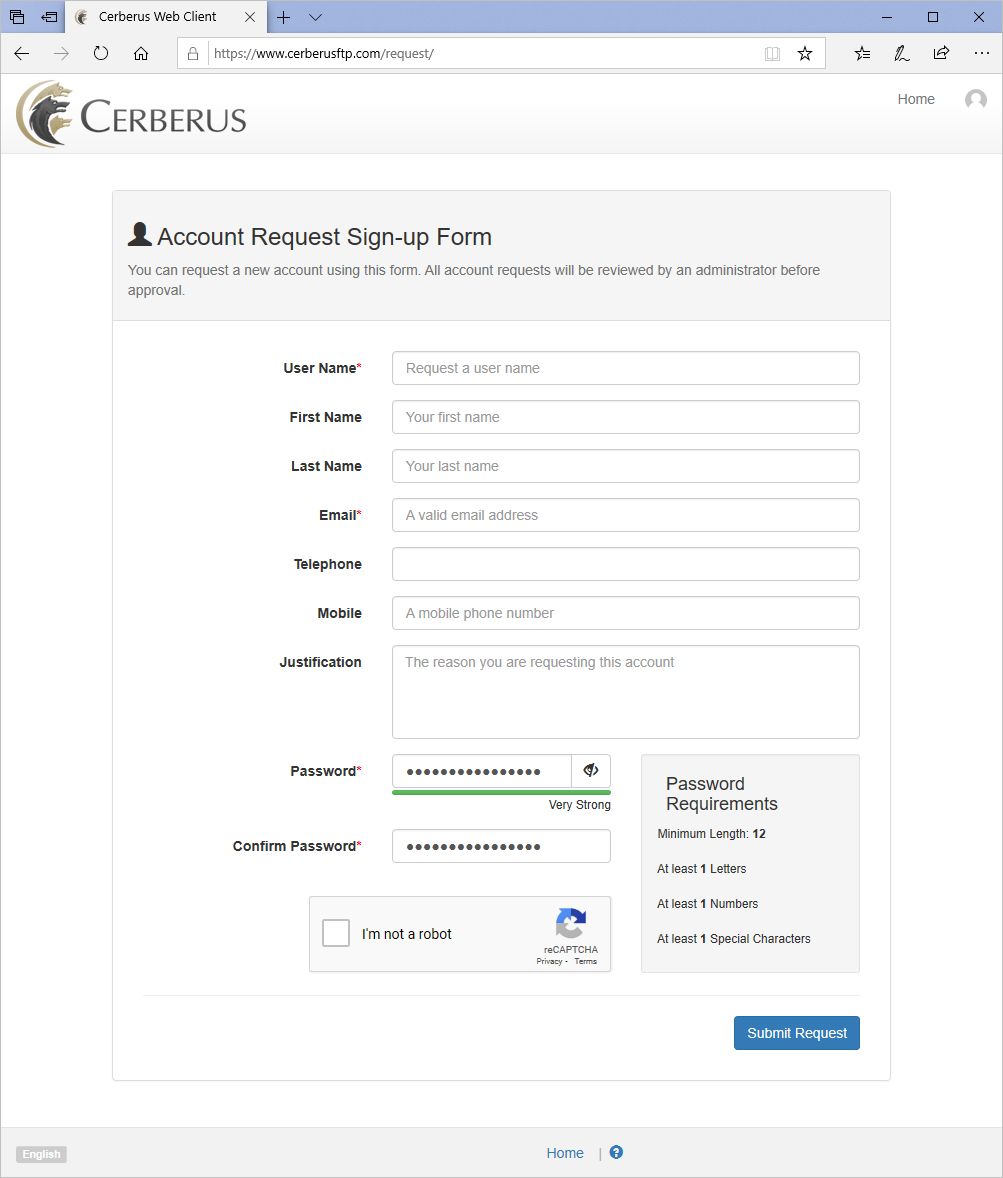 Additional information on Managing Account Requests can be found here