Scheduled Tasks
Event tasks are similar to event rules. However, rather than being triggered whenever an event like a file upload or directory creation occurs, scheduled tasks are time-based and occur on an admin-defined schedule.
Administrators can configure scheduled tasks to occur once, or to repeat every minute, hour, day, week, weekday, month, or year.
You can create and edit scheduled tasks on the Scheduled Tasks page of the Event Manager.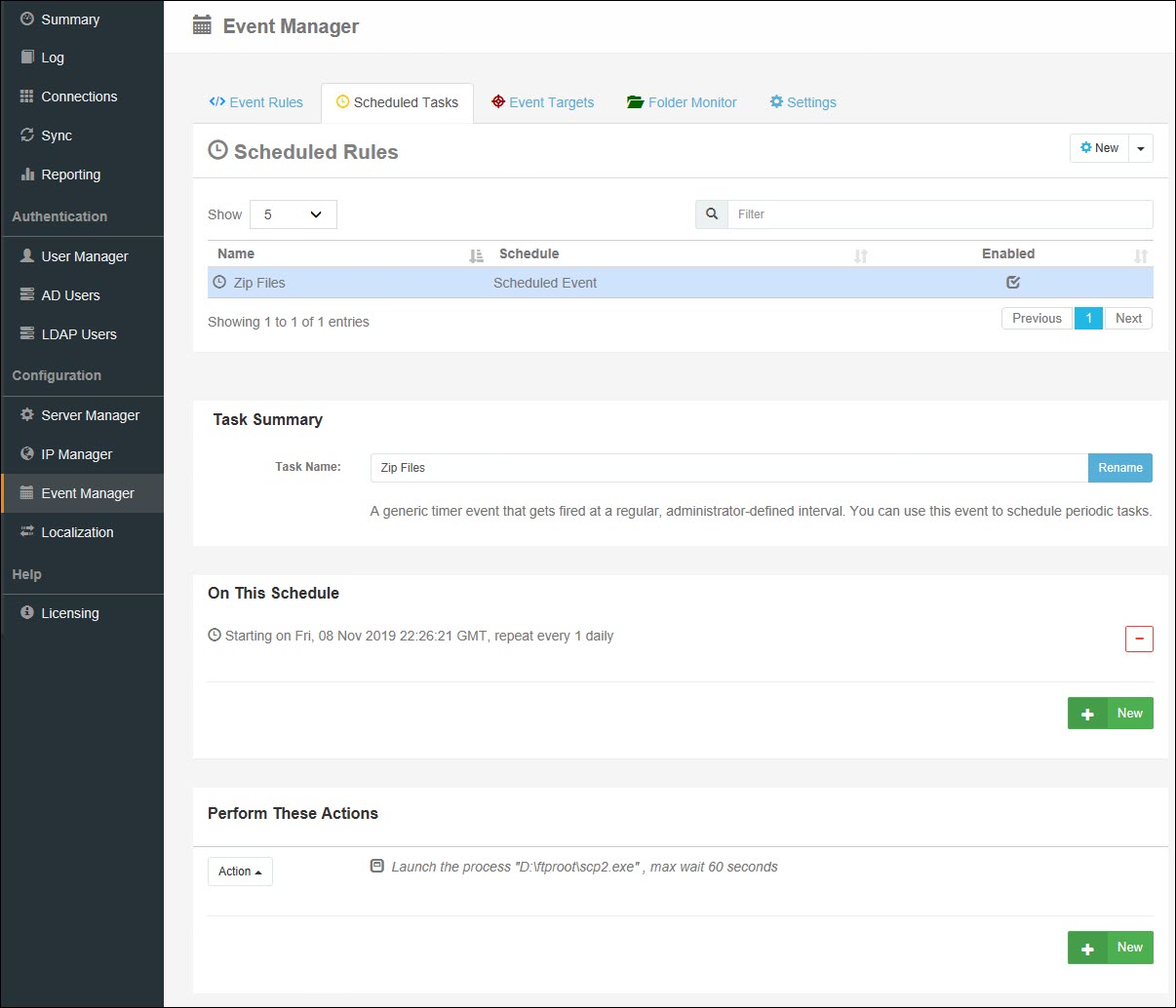 Scheduled Tasks
Adding a schedule to a Scheduled Task
Schedules can be added to event tasks in a similar way that event conditions are added to event rules.
Specify a Start Date for the scheduled task. If you do not specify a Start Date then the task will be executed immediately.
Select how often you want the task to repeat. You can select a period and frequency. For example, every 5 hours.
Press the plus (+) button to add the schedule to the task.
Adding and editing Scheduled Task Actions
Please see the section on Creating and Editing Actions in the Event Rules help section. The process is identical for scheduled tasks.