LDAP User to Cerberus Group Mapping
You can customize the directory and permission mappings for individual LDAP users by going to LDAP Users > 'User Custom Mappings. Customizing an LDAP account is accomplished by mapping an LDAP user account to a Cerberus group account.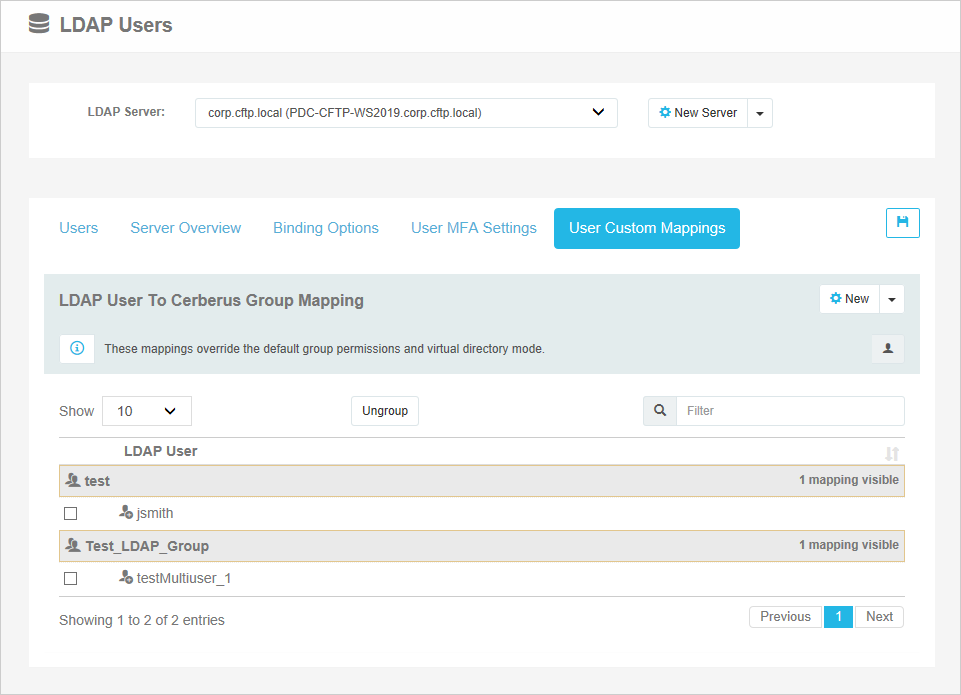 User Custom Mappings page for LDAP Users
This mapping will override the 'Default Virtual Directory Mapping Mode' setting specified on the LDAP Users > Server Overview page, for the mapped LDAP account.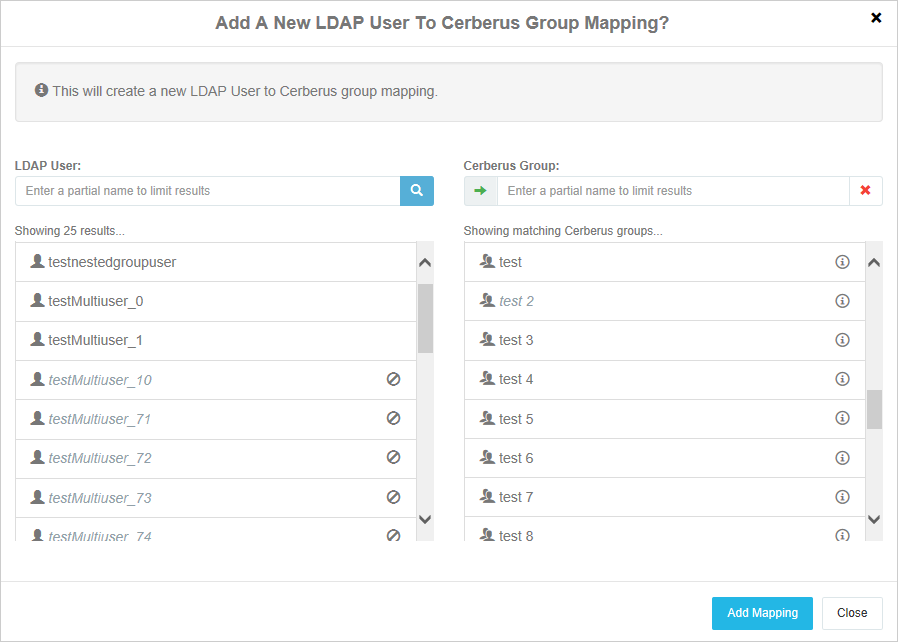 Configuration page for LDAP User to Cerberus Group Mapping
Creating an LDAP User to Cerberus Group Mapping
Mappings between an LDAP User and a Cerberus Group can be achieved by first selecting an LDAP user. Select an LDAP user (or simply type the name of the LDAP user in the edit box) and then select a Cerberus Group. Select the Add Mapping button and a mapping entry will be placed in the mapping list box to indicate the LDAP user will now have the same constraints and virtual directory mappings as the selected Cerberus Group.
Removing an LDAP mapping
To remove a mapping, simply select the mapped entry, right-click and select the Delete option.