If an internal NIC is not being properly detected then you can manually specify an IP to bind to.
Navigate to Server Manager > Advanced
Add a list of comma separated IP addresses in the 'Undetected IP Addresses'. For example, to add the IP address 210.0.0.1 and 165.5.5.1, enter 127.0.0.1,165.5.5.1
Click 'Update' to save. Close the user interface and restart the Cerberus FTP Server Windows Service using the Windows Services app ('services.msc').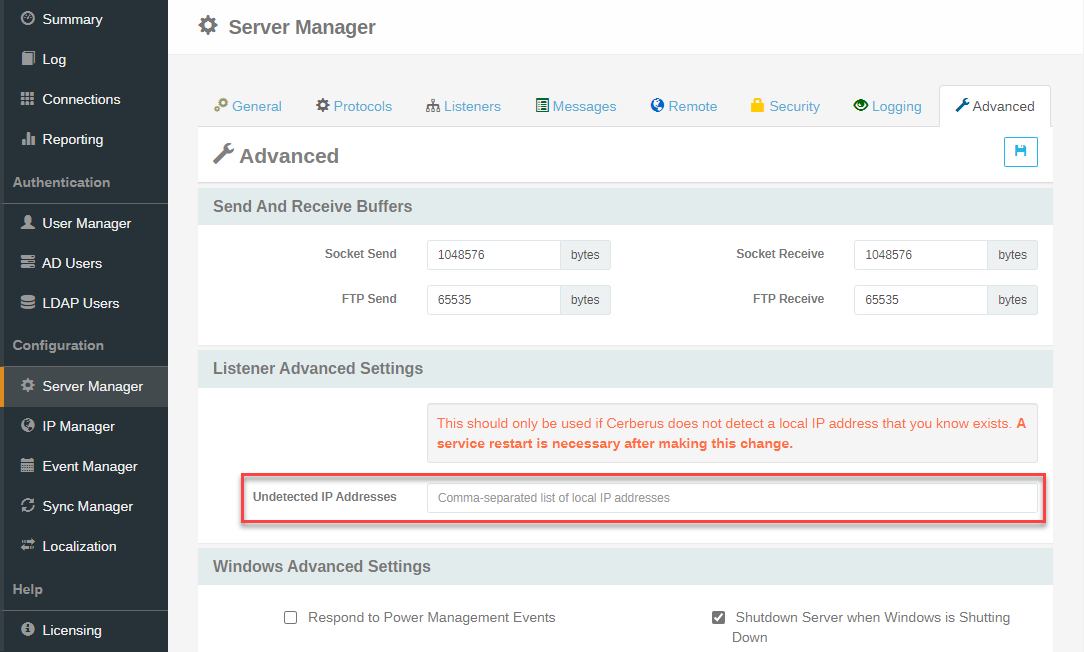 You should now be able to create new Cerberus listeners using the IP addresses you entered.