User Account Management in Cerberus FTP Server
Cerberus FTP Server can manage user accounts from four different sources. The first is the default Cerberus FTP Server user database, also referred to as Cerberus native user accounts. The Cerberus native user account database is displayed in the User list box on the Users page of the User Manager. Cerberus native user accounts are users created just for Cerberus FTP Server and managed through the Cerberus desktop admin console or web administration.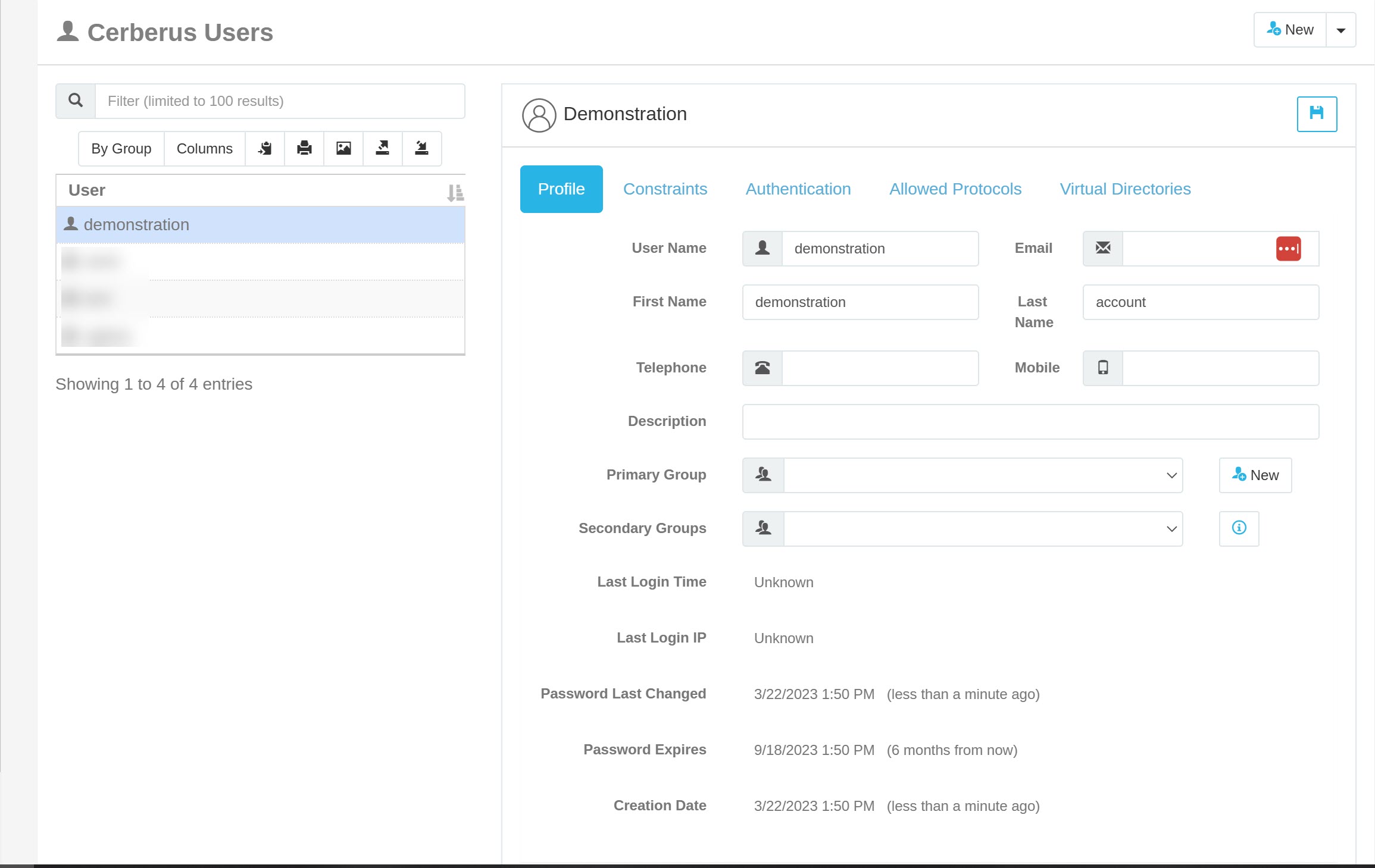 The Cerberus FTP Server User Manager- Users page
Other User Account Sources
You may also use Cerberus FTP Server to authenticate Active Directory users when the machine hosting Cerberus is part of a domain (or the local NT account database), even if the computer Cerberus FTP Server is installed on is not the domain controller. See the page Active Directory Authentication for more information on how to configure Cerberus to allow authentication of Active Directory domain users.
Users can also be authenticated against an LDAP service. See the section on configuring Cerberus for LDAP authentication for more information.
Finally, users can be authenticated against AD by using SSO through SAML. See the section on configuring Cerberus for SAML authentication for more information.
NOTE: Active Directory, LDAP, and SAML authentication are only available in the Professional, Enterprise, and Enterprise Plus editions of Cerberus FTP Server.