Adding a virtual directory to a user account
Each user can be assigned different virtual directories. A virtual directory is added to a user account by using the User Manager.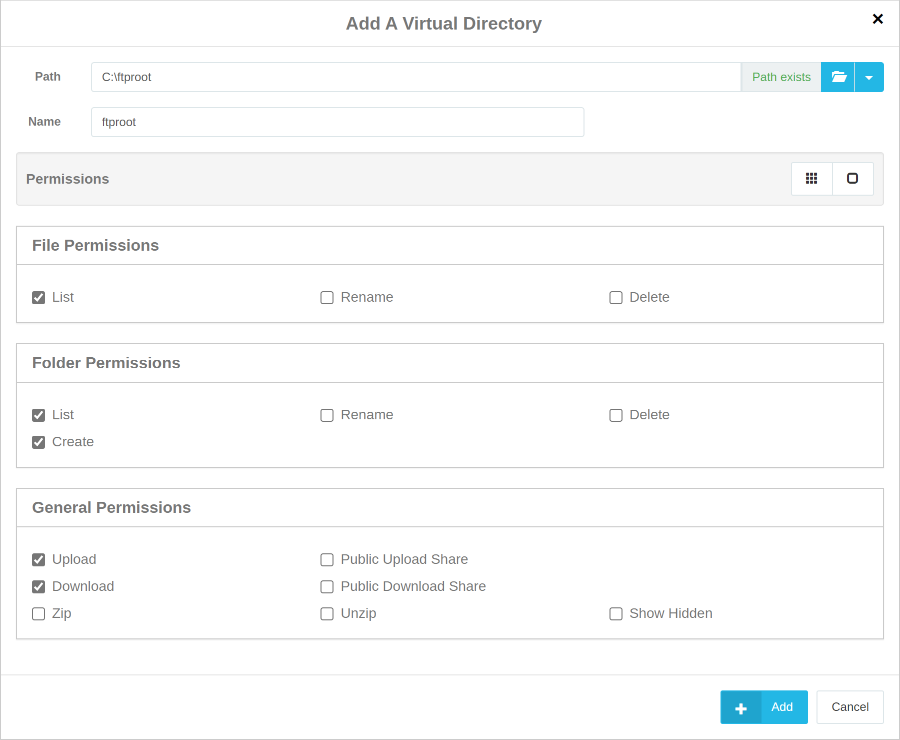 The "Add a Virtual Directory" dialog in the User Manager
To add a virtual directory to a user account, first:
Select the user in the "Cerberus Users" list

On the user details for the selected user, click on the button labeled "

Virtual Directories

".

Click "New" to open the "Add a Virtual Directory" window.

Add the path to the directory. You have three options to do this: Manually type the full path to the folder, use the folder select option to navigate to the directory you wish to add, or 'Create Folder'. If using the folder select option, select the folder you want using the navigation screen and press the "

Select" button on the dialog box. If using the 'Create Folder' option, enter the root path to the location where you want the folder created, then add a backslash and the desired folder name (Note: The Cerberus service account MUST have permission to create the folder in the root path.) In all cases, the directory you selected will appear in the "Path" section. Cerberus will tell you if it believes 'the path exists' in green. If for some reason Cerberus can't find the path, or can't create the folder you will see 'The path does not exist' in red, and you will need to investigate why.

Enter a name for your Virtual Directory.

Next, select the permissions for your Virtual Directory. And then click "Add"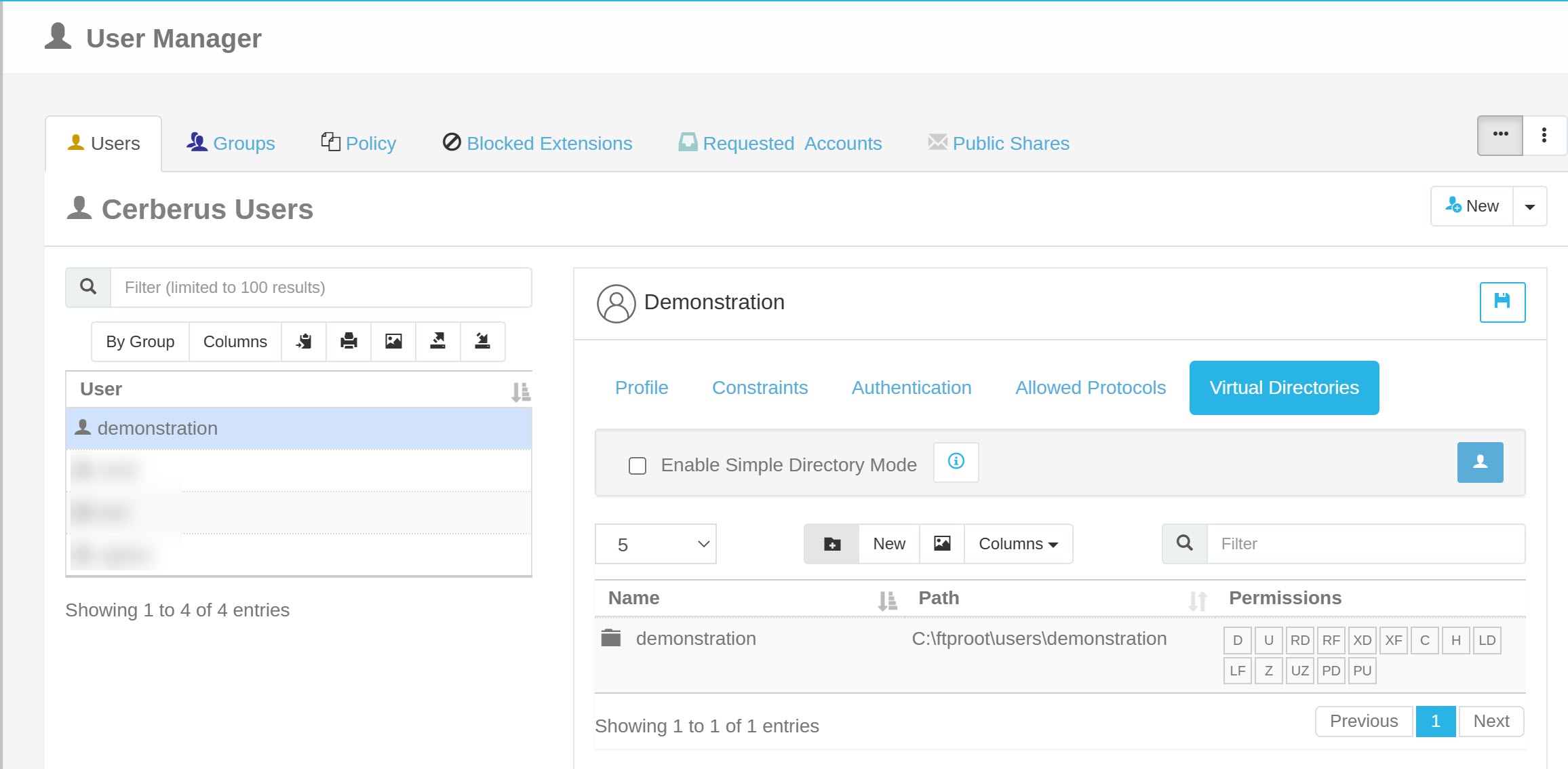 The directory should appear in the "Virtual Root directory" list box. To edit the newly added directory, click on the directory name in the list box. The "Edit A Virtual Directory" window should appear. After you have finished making changes to your virtual directory press the add button to save changes.