You can modify the HTTP/S web client user interface translations for different languages using the localization tool.
To access the localization tool look for and select Localization on the left tool menu. If you are using Cerberus FTP Server version 10 or less, this is available only by logging in as an Administrator via Web Administration.
Changing Language Translations
The ability to translate languages directly from Web Administration is very useful if you want to quickly change any text from the web client (i.e. the name of a menu item, button or description).
In order to edit a translation of a language, find the language in the Locale Name list. Now, you will see the language tags, default translation and the translation for these languages tags in the language that you're editing. (For a language that we don't have a translation for you will see the default English values.) Use the filter option at the top of the page to help find a specific language tag.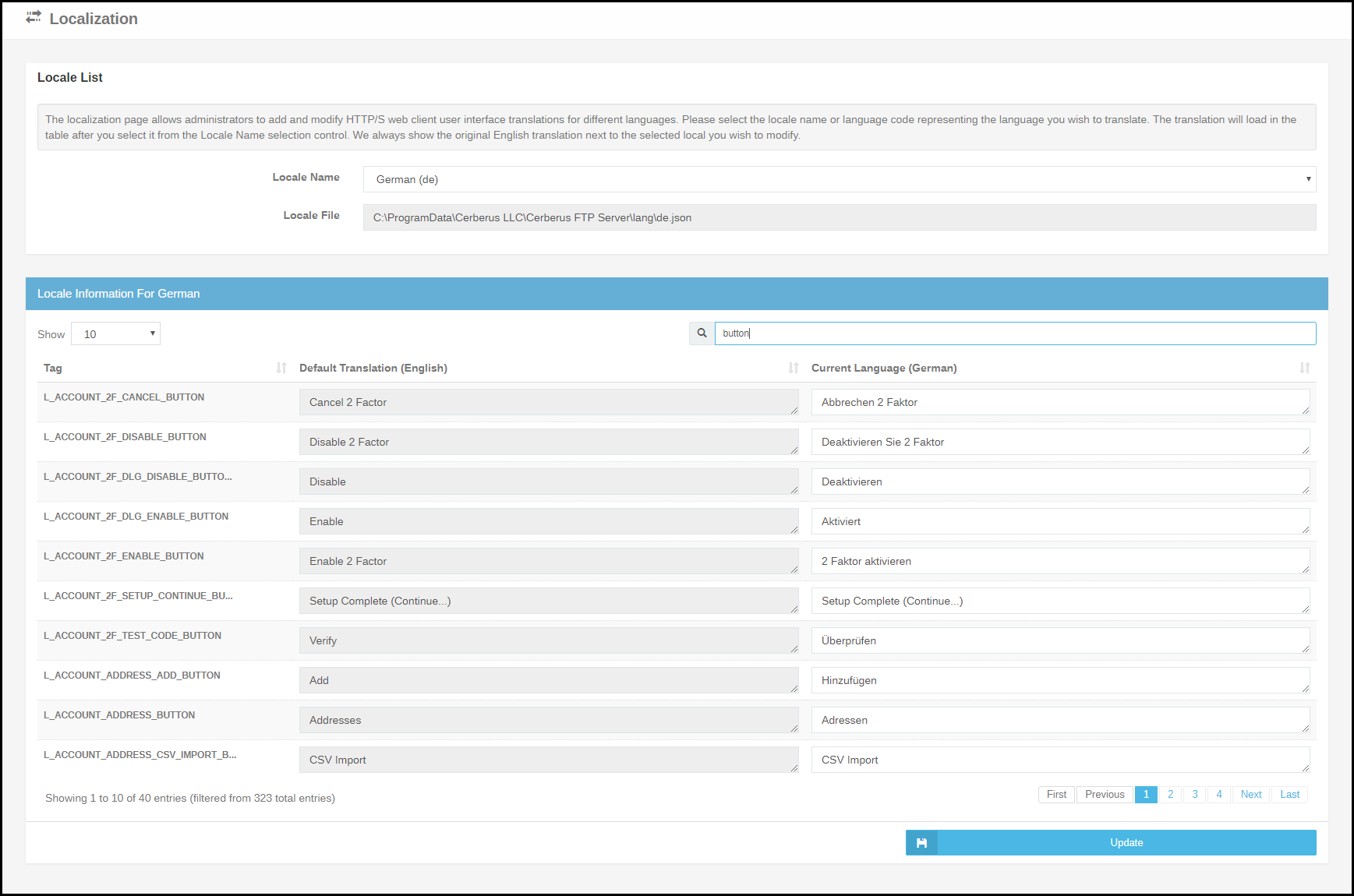 Once you have made your changes press the Update button to save your changes.
What if you don't see your language in the "Locale Name" list?
Cerberus doesn't create the language file until someone attempts to log in to the web client with their browser settings set to another language. You will want to go back and check the language settings on your browser if your language is missing from the drop-down list.