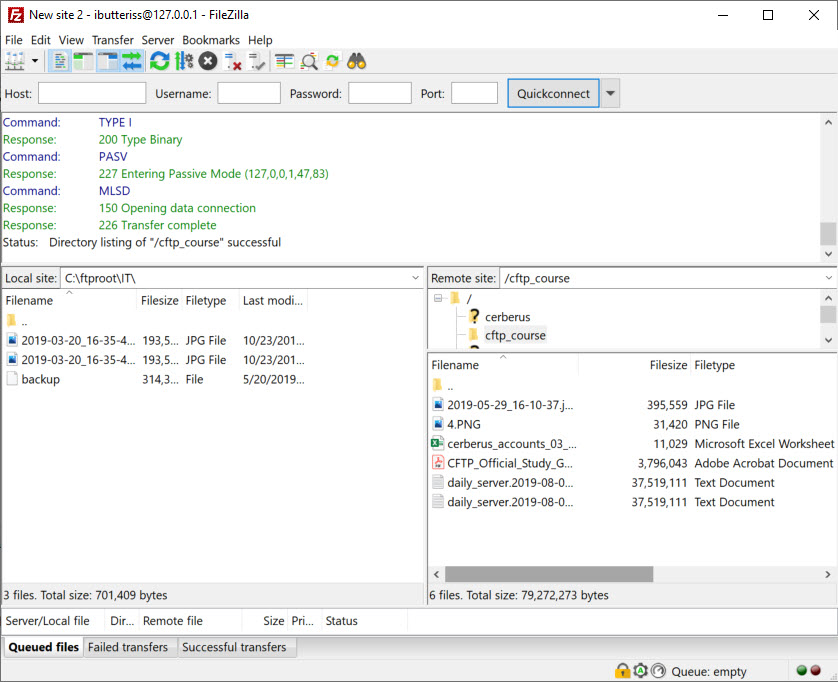 Open FileZilla
Enter the address of the server in the field Host, located in the Quickconnect bar.
Enter your username
Enter your password
Enter the port number.
- (port 22 for SFTP)
Click on Quickconnect or press Enter to connect to the server.
Click OK when you get a warning about an unknown host key. The first time someone makes an SSH connection to a new host, you will see this prompt. Your clients will always have to trust the host key the first time they connect.

Once a key is stored, the stored public key is used for subsequent authentication, which ensures a connection to the correct host. Once the key is saved you won't see the Host Key Unknown dialog box when you make subsequent connections.