Sometimes a customer's license information may be listed (incorrectly) under a reseller, using a slightly different name, or - in the case of an acquisition - an old name. This can make it hard to find an existing user's license information.
To initiate a renewal cycle, we'll need to find your existing license information. Here's how to quickly get that information to Cerberus, if asked:
Cerberus 10:
Navigate to Help --> About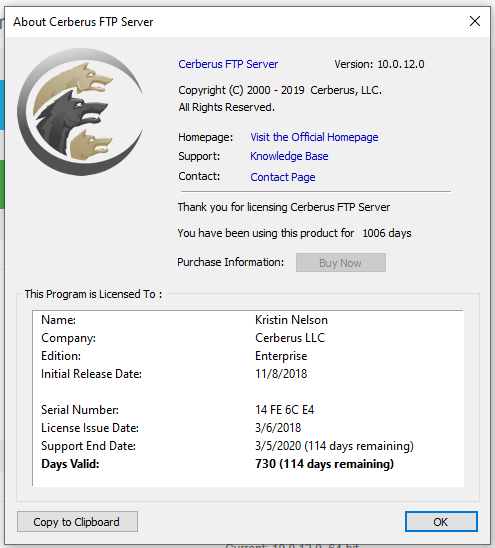 Cerberus 11:
Find the Licensing menu (listed under "Help" on the sidebar). From there you can easily copy the licensing information to your clipboard.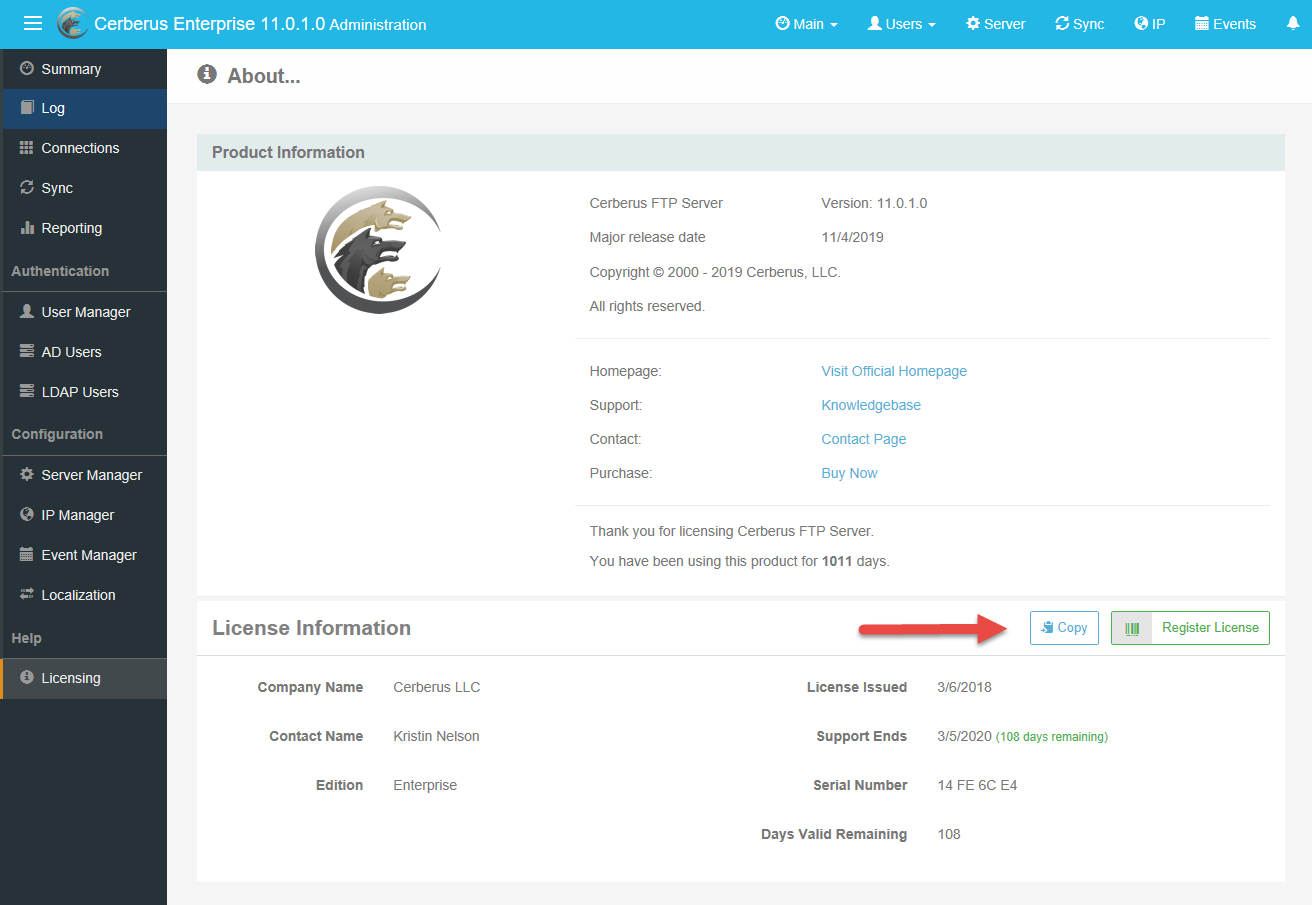 As always, if you have any questions or need help, reach out to us via sales@cerberusftp.com