Cerberus made some changes to the Cerberus FTP Sever User Interface in version 11. If you updated from version 10 or below, and left the interface open while updating, you may find that the sidebar menu containing links to all the sections of the software configuration, such as Logging, User Manager, Server Manager and IP Manager, are missing.
The solution is to completely close the interface and do a service restart, then reopen the interface. Here are the steps.
Close the Cerberus FTP Server application interface by going to File > Exit on the upper left.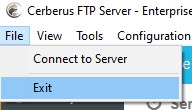 Open the Windows Services app by using the Windows search box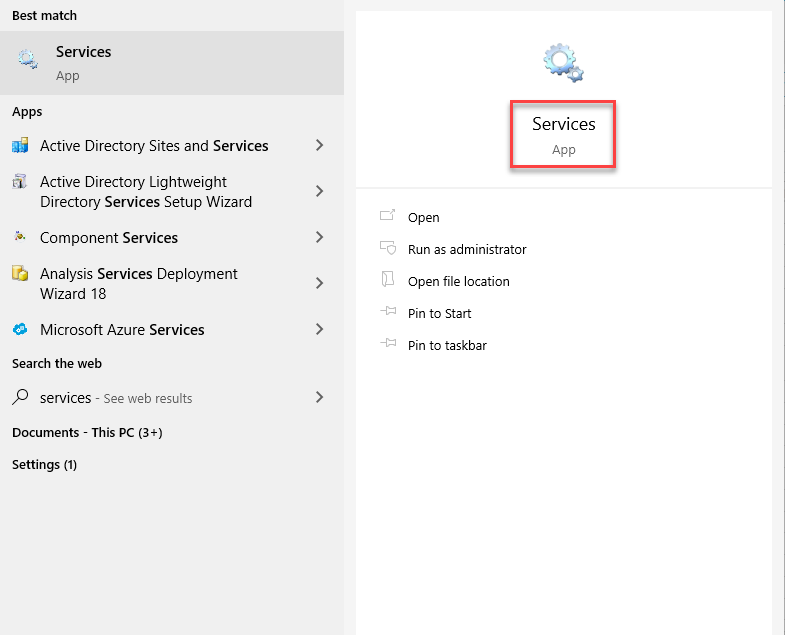 Find and select Cerberus FTP Server, right-click, and select Restart

Once the service has been restarted, you will now be able see the sidebar